Preparing for NEET: How Do I Begin?
The NEET exam is the only national test that can get you into some of the best government and private medical institutions! If you're in class 11, or will soon be starting your academic year, there's no better time to begin with your NEET preparation than now! There are a million NEET preparation classes in Pune that will get you started as soon as you join, but it is also important to know how to prepare for NEET by yourself, as soon as you set your eyes on giving the exam!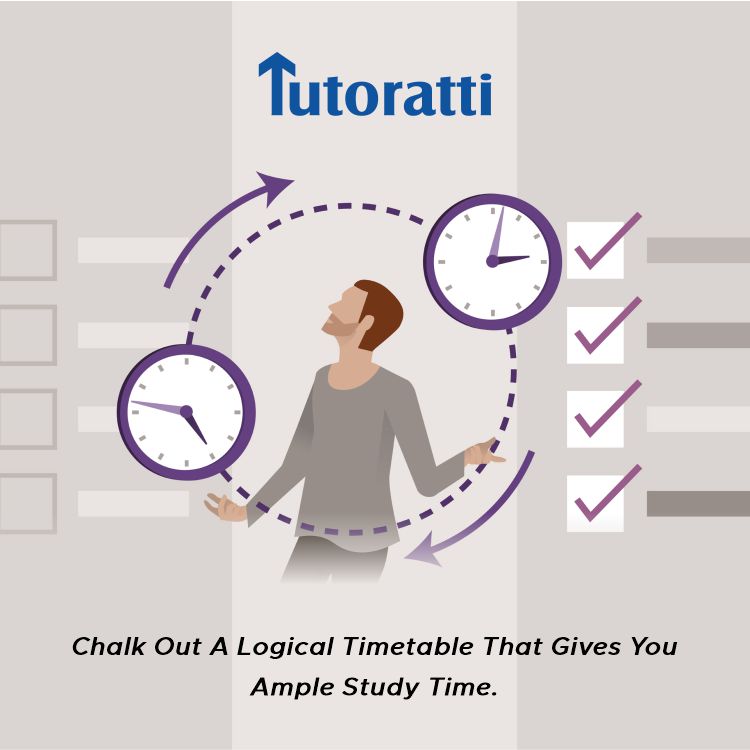 Once you get started on how to prepare for NEET, it is important that you check out the best NEET preparation classes in Pune that will guide you well right up to the day you give your exam. Tutoratti is one such coaching institute that provides the best educational tools and NEET preparation books. You can find one of our centers in Maharashtra at Pune (Sinhagad Road, Kondhwa, Aundh, Camp and Kothrud), Pimpri Chinchwad, Raigad-Panvel and Navi Mumbai-Kharghar.
So, now that you have set off on a journey that will culminate with you becoming a doctor, let's look at a few important tips that will help you begin with the 'how to prepare for NEET' bit! For more such interesting and helpful blogs, make sure you browse through our blog section on the Tutoratti website.
Get a grip of your syllabus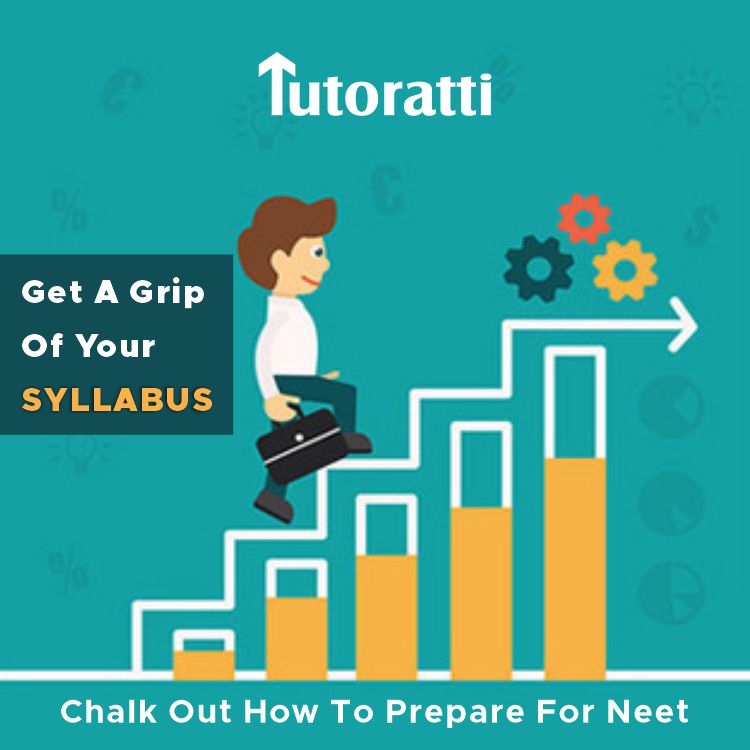 The first thing to do before you begin chalking out how to prepare for NEET, is to go through each and every bit of your syllabus and keep the printouts with you at all times. Make sure you search for the right, updated syllabus through an official website, or visit any NEET preparation classes in Pune that can provide you with a copy. Knowing your syllabus really well will help you identify where to begin, how to allot your time, and which subjects might need a little extra effort. Once you know what your syllabus holds for you, your NEET preparation books will end up being less intimidating.
Find the best material
If you have friends who have given their NEET exams before, you might be aware that good study material is extremely crucial for your preparation journey. Make sure that you get your hands on the best NEET preparation books that can actually help you out the best way possible. To source some of the best books and notes, ask around, read a few blogs that suggest great books, or find good NEET preparation classes in Pune that can help you out with the same. You'll find that some books by some authors are a lot more easy to comprehend and process than others. Even though you might have to go through a series of trial and errors, make sure you find the best study material that speaks to you!
Manage Your Time
Now that you've decided to take up the mammoth task of cracking your NEET exams, it's time to focus on how to prepare for NEET the most productive way possible. Once you begin coaching at NEET preparation classes in Pune, and get yourself wrapped up in an intensive schedule, you must know how to manage time tactfully. Chalk out a logical timetable that gives you ample study time, whilst going easy on your daily activities as well. Make sure you dedicate a stipulated time to your studies each and every day, and stick to this schedule! Also, make sure you dedicated a fixed amount of 'screen-time', since it might be a major distraction to keep your mobile devices with you while studying. Keep these distractions away and ensure that you're using your phones only during your pre-decided 'screen-time'.
Build Rock-Solid Concepts
The most important tip on how to prepare for NEET is to ensure that you're building rock-solid foundations as far as each and every subject or topic is concerned! Unless and until your concepts are perfect, you won't be able to move on to the tougher bits of your NEET preparation books. If you find yourself troubled with understanding a few concepts, make sure you get your doubts cleared at the right time, at your NEET preparation classes in Pune. Once your foundations are strong, the rest of your syllabus will start seeming a lot more digestible!
Take Note!
While your heads are dug into umpteen NEET preparation books, remember that you must train yourself to take notes right from the very beginning. Your notes are a concise version of the knowledge you have obtained from a particular topic, and these can be referred to over and over again! Taking notes also allows you to retain and grasp what you're studying a lot better. No matter how many printed notes and study material you acquire over the years, your self-written notes will always be your best-friend!
So get started with your NEET prep on this positive note, with these amazing tips that will help you get a lot closer to success!