5 Proven Ways To Top Your 10th Boards
Let's admit it, the 10th boards are an object of intimidation in each and every Indian household, no matter which curriculum you belong to. There's no one way on how to top in 10th board exams, because a million people might already be filling you in on varied tips and tricks, only to stress you out a lot more than you can swallow. So, if you're really looking for the right recipe for '10th board exam me top kaise kare', we're more than glad to share with you our mantras for success!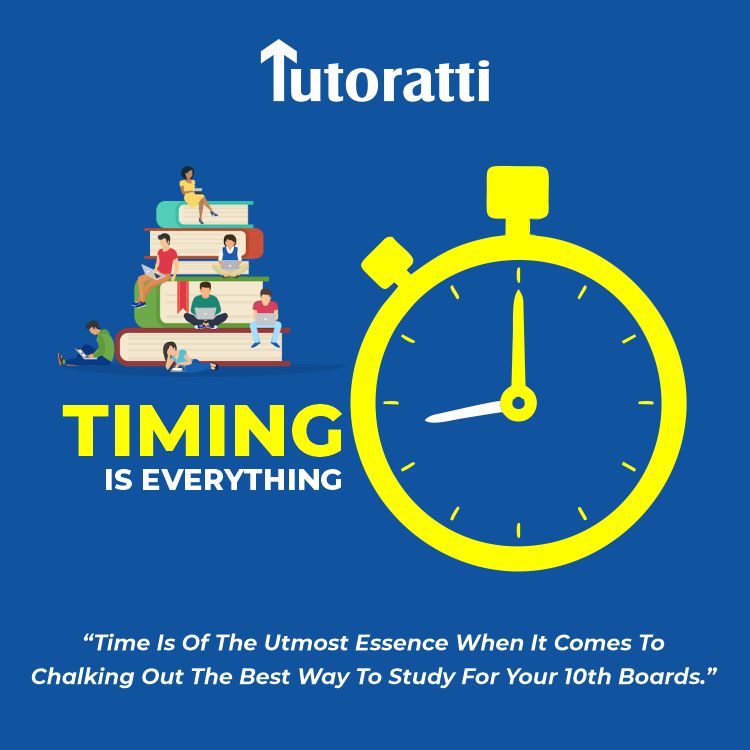 Now that you might be inching closer to giving your boards, you might need a top scorer app 10th to get you fully prepped for your boards! Apart from your usual self-studies, you might just need an extra push in a few subjects or topics, in order to top in 10th board exams. One such excellent institution that can provide both, online and offline coaching, along with a top scorer app 10th is Tutoratti. An institute that provides the best ways to help you solve the question '10th board exam me top kaise kare', you can go ahead and visit any one of our centers in Maharashtra at Pune (Sinhagad Road, Kondhwa, Aundh, Camp and Kothrud), Pimpri Chinchwad, Raigad-Panvel and Navi Mumbai-Kharghar.
With 6 years of experience at teaching some of the top rankers across the state of Maharashtra, in all three boards (ICSE, SSC, CBSE), here are a few tips that we know to be the most effective if you want to top in 10th board exams!
Timing Is Everything
Time is of the utmost essence when it comes to chalking out the best way to study for your 10th boards. Starting your syllabus at the right time is as important as dividing your time between various subjects and topics. Make sure you start preparing from your boards well in advance, preferably in the 9th grade. Begin studying with a holistic approach towards your entire portion, by dividing time as per your subject-wise priorities. In case you need a few clarifications or you have a few doubts, choose a top scorer app 10th to help you out.
When you make a proper timetable, ensure that it takes care of all the subjects, it gives you enough time for revision, and spares a considerable amount of time in solving questions and mock tests!
Mind-Mapping is Key
We all know that there are a few long-answers in our 10th boards that can really get troublesome when it comes to learning them. A great tip to top in 10th board exams is to create an imagery or map around the questions or concepts that are tough to remember. Try breaking lengthy questions into smaller paragraphs or points for better retention. You could also create a graphical representation about the concept by mapping it in your mind, or by actually using a pen and paper to doodle. In case you still have troubles with a particular long answer, go ahead and download a top scorer app 10th to help you out.
Solve Anything You Can Grab
One of the key elements to '10th board exam me top kaise kare', is to solve umpteen papers and mock tests to prep you for the exam that is to come. One of the basic thumb rules to giving an exam, is to have a good amount of experience on how to tackle it. This not just ensures that you have enough time to complete the paper, but also makes sure that you are well-acquainted with the kind of questions that might be posed.
As soon as you're done revising your syllabus, devote your time and effort into solving as many papers and tests as you can. Apart from opting for test series on a top scorer app 10th, make sure you download past-years papers from your official board websites, or try getting them from your seniors from school. It is always wise to solve previous year papers to understand the kind of questions that can be asked. Once you get the hang of writing these answers, the actual paper might seem like a piece of cake.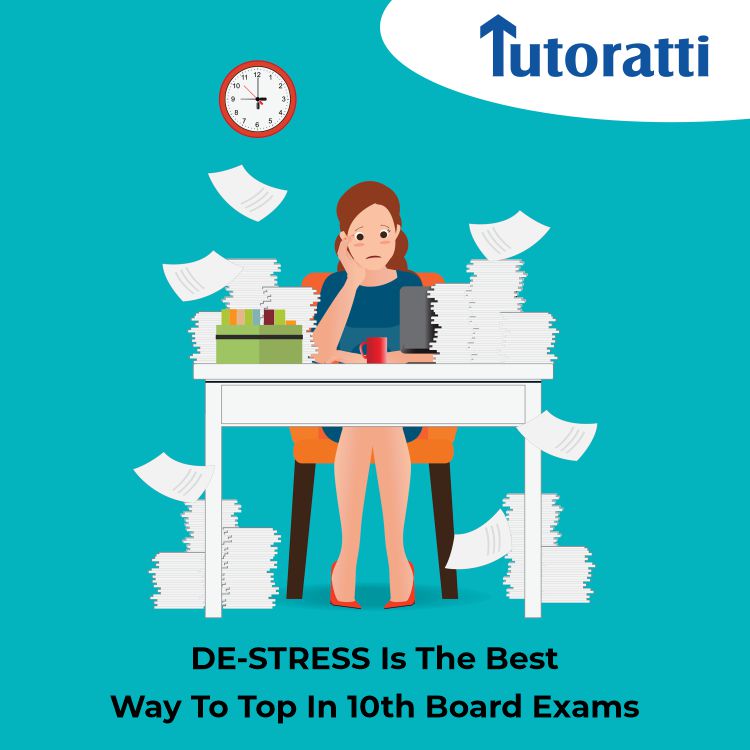 De-stress
Don't be bogged down by the pressures of your 10th boards. The best way to top in 10th board exams is to de-stress as and when you can, without having to study 18 hours a day. Remember that balance is key. Do not restrict yourself to your books, make sure you get some time out for yourself. Go out, socialize, watch a movie, play a sport you like and get your daily physical exercise in. Your mind cannot and will not be able to handle the constant pressure if you keep piling it with the burden and stress of your studies! Relax, take a deep breath and follow a schedule that allows you to step away from your study table a bit!
For more such information, updates and important study materials, make sure you browse through our plethora of blogs on the Tutoratti website! All the best!