5 Tips To Answer: Introduce Yourself In a KVPY Interview
Once you're done giving your KVPY paper, the next main milestone on your agenda is the KVPY interview. One of the most promising scholarship exams in the country, the KVPY guarantees you a chance to excel in your research career in the sciences. The Kishore Vaigyanik Protsahan Yojana (English: Young Scientist Incentive Plan) is basically a scholarship program funded by the Department of Science and Technology of the Government of India, aimed at encouraging students to take up research careers in the areas of basic sciences. Now that you know everything that there is to what KVPY exams hold for you, let's get to the bit where you learn how to ace your KVPY interview questions.
As far as the pattern of the exam is concerned, once you successfully give your theoretical paper, you are required to go through an interview. Your final result only comes after your KVPY interview results, which is precisely why you absolutely mustn't take it for granted! Before you get started with any kind of KVPY interview prep, the first step you might want to consider before jumping in is to choose your preferred KVPY coaching classes in Pune. One such excellent institution is Tutoratti, which stands among the top KVPY coaching classes in Pune. An institute that provides the best educational tools as well as the best KVPY interview questions, Tutoratti has centers across Maharashtra at Pune (Sinhagad Road, Kondhwa, Aundh, Camp, and Kothrud), Pimpri Chinchwad, Raigad-Panvel and Navi Mumbai-Kharghar.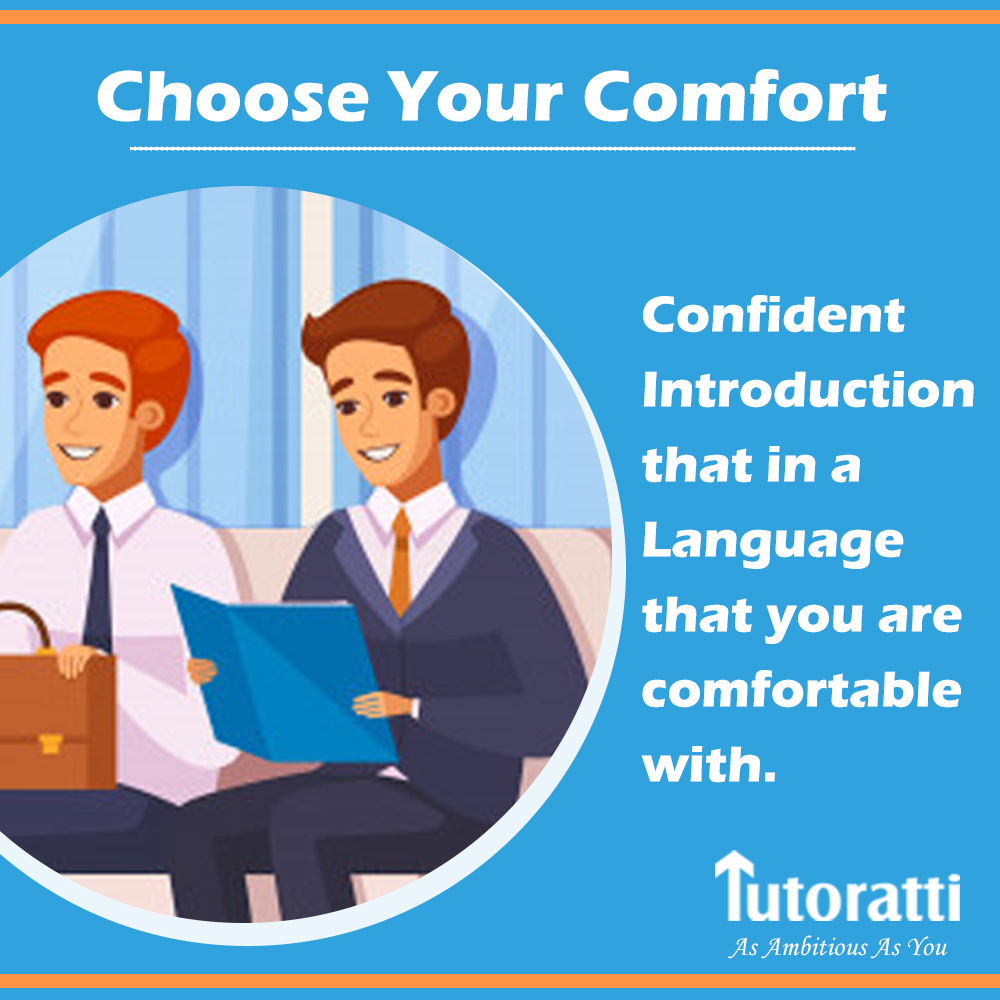 Choose Your Comfort
To read more about the kind of questions that might be asked during the KVPY interview, and gain insights on how you can ace them, make sure you browse through our blogs on the Tutoratti website. You might have heard of the expression 'The First Impression is the last impression'. This is especially true in the case of the interview you'd be facing if you crack your KVPY paper. So when you're asked the first KVPY interview question that requires you to introduce yourself, here's how to give it your best shot!
Do not answer in a language that isn't native to you you, or that you aren't proficient at, just to gain some brownie points. A lot of aspirants choose to cast their impression based on a language they aren't very familiar with it, causing them to fumble immensely. Open your KVPY interview session with a confident introduction that in a language that you are comfortable with. The only way to seem confident is to be in your element! Enter the room, greet your interviewers, and politely ask them if you could converse in a language you are comfortable with. Confidence is key.
Don't Go For The Obvious
When you're asked to introduce yourself before any KVPY interview questions are thrown at you, make sure your introduction is unique. The only way to stand out is to be different and unique. Don't repeat all the information that your interviewers may already have in a file or form in front of them. Go beyond your regular profile. Instead of starting with your age, educational experience, and hobbies, start with a witty opening remark or quote before you get into the details of what your life has been like till today. Swerve away from the mundane and be different in the kind of words you use and the information you give out.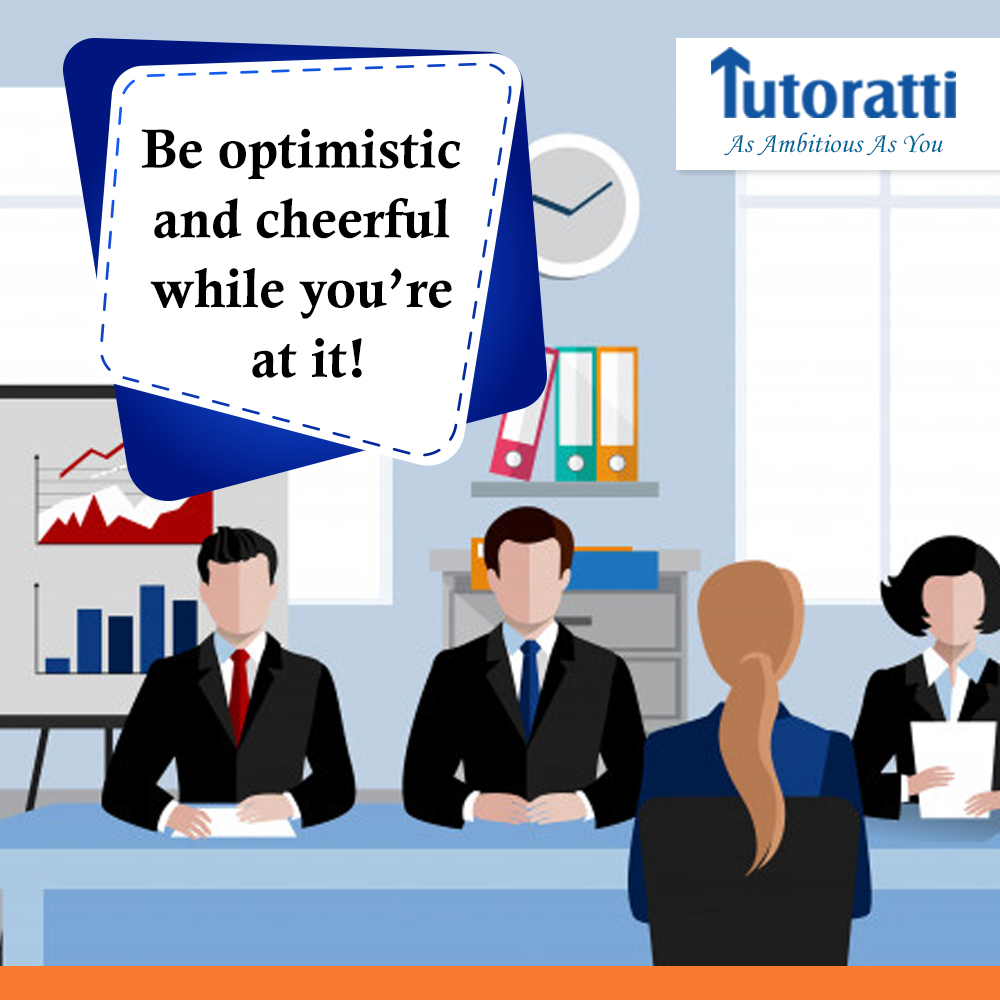 Be optimistic and cheerful while you're at it!
It is natural to be nervous before your KVPY interview, especially since your KVPY interview results will determine whether or not you've secured a scholarship. Try to combat your nervousness and make sure that you are exuberant and lively while giving your interview. Try not to be jittery and make sure you wear a smile while introducing yourself with the utmost zest!
Set The Tone
Your introduction will help you set the tone for the rest of your interview. Make sure you present yourself a smart, alert, and highly proficient candidate by giving a crisp and concise interview that highlights your strength and hints at how fit you are, as a candidate for this scholarship!
Get The Recipe Right
To maintain a streamlined approach during your introductory bit at the KVPY interview, make sure you remember this roadmap towards progressing with your interview:
Start with an important set of hobbies and strengths that are fit for the ultimate KVPY candidate profile, without glorifying yourself.
Say how that skill or quality has played out in the past.
Make sure you give metrics to show your real-life impact.
Explain how this opportunity will help you grow your talents to your and the nation's mutual benefit.
There you have it. 5 amazing and full-proof tips to get you through the introduction of your KVPY interview! For more such information, updates, and important study materials, make sure you browse through our plethora of blogs on the Tutoratti website! All the best!