Education In The Times Of COVID-19, And How You Can Keep Up!
With people all over the country beginning their day with Zoom meetings and work from home obligations, this Covid 19 lockdown has changed the way we go on with our daily duties. Though everything has indeed taken an unlikely turn and industries seem to have come to a standstill, it is the country's education-providers who have not faltered one bit in catering to their students.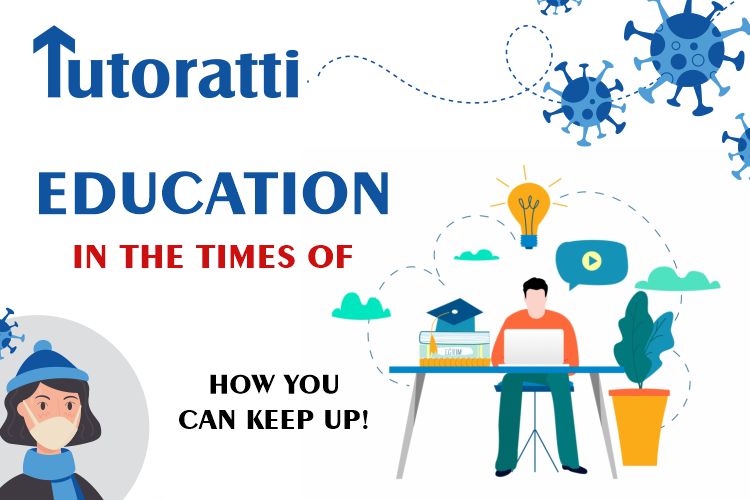 Be it regular assignments or online tutorials, in such a scenario, it is absolutely crucial for students to keep going with all their grit. Though Covid 19 has halted numerous routines, it is indeed full steam ahead for Indian students. In a situation wherein almost all examinations have been postponed, there's no saying when you might have to face the pressure of your next ordeal. This makes it really important for every student to stay in touch with learning. Though the means of acquiring education have changed, the quality remains the same. With a plethora of good online tutorials, like those provided by Tutoratti, have now flourished in the country, it is a great source for students to keep tabs on their potential during uncertain times like these.

All materials, assignments, worksheets and additional reading resources are available across the web, and this is essentially how you, as students can expand your horizons when it comes to learning. To help you channel your learning in these Covid 19 times, Tutoratti is here with a few essential tips and tricks you can add to your daily educational habits during the ongoing lockdown.

1. Find The Right Tutor:
Unlike schools, colleges may not be able to coordinate with the sheer amount of students that are enrolled in each class. This makes it tough for academic institutions to host online classes for its students. Luckily enough, a lot of online content providers have opened up new doors for students with a multitude of online courses, both educational and vocational. Tutoratti is one such intuitive platform that caters to young JEE/NEET aspirants, and those studying for their 10th and 12th boards. So start prepping for your desired exam now that you have a lot of time on your hands.

2. Up the Ante with Informative Courses:
If you have always had a special interest in learning a new language or venturing into the world of ancient Egyptian history, there are umpteen short courses to choose from. These courses won't just fill you in with all the details, but will also be a great means to spruce up your resume in the future. Try equipping yourself with skills via courses that are relevant or allied to the stream or career choice that you wish to pick. Always remember, no knowledge acquired ever goes waste! So go ahead and learn Spanish or Digital Marketing like you've always wanted to.

3. The Online Reading Galore:
Reading has always been a great source of increasing your vocabulary. Whatever language you want to strengthen, it is crucial that you read enough material that helps you build and expand your knowledge of words. In light of the recent Covid 19 pandemic, numerous universities, libraries and publications have released tonnes of online books that are just waiting to be read! So pick the genre of your choice or venture into a whole new world of literary masterpieces. You might not have this much time on your hands in the future.

4. Stay Ahead of the Game: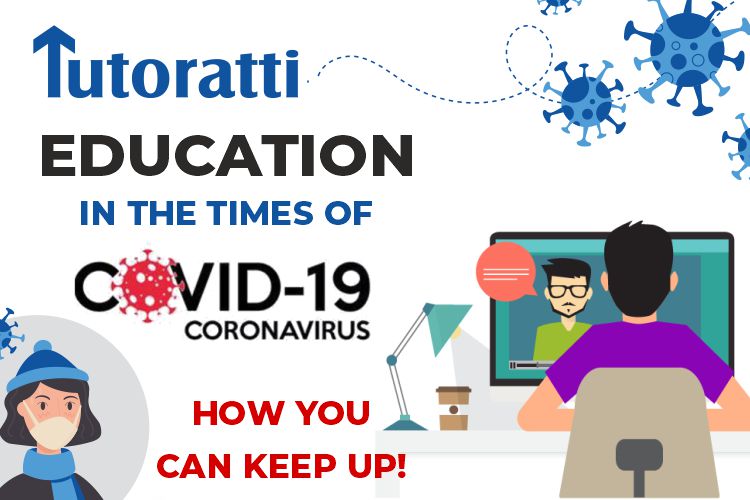 In order to ensure that students don't fall back in their due studies, universities, colleges and school boards like the NCERT have made study materials available online. You can take this opportunity to study for the next academic year, with the help of available e-books and other e-content. Educational boards have made their entire syllabus available online in order to avoid being overloaded with studies, as and when the new school year resumes. In case you find difficulties in keeping up with the self-studies, it is always wise to join an online tutoring portal like Tutoratti, for a little extra help! We have centers across Maharashtra, including Pune (Sinhagad Road, Kondhwa, Aundh, Camp and Kothrud), Pimpri Chinchwad, Raigad-Panvel and Navi Mumbai-Kharghar. 
Writing is not something everyone might fancy, but it can surely help you out at penning down your thoughts and achievements for your own reference. Whether it's something new you learnt that day, or a piece of information you want to write for safekeeping, it is always wise to maintain a daily journal for your reference. You can also use this journal as a daily planner so that you won't have to scramble to find the time to do all that you want in a day! Along with these 5 tips, remember that you must never stop yourself from learning, no matter what the situation is. It might seem like the situation might not get better soon, but tough times never last long! Keep yourself equipped with the right knowledge and the right skill set this Covid 19, and make sure your education never takes a break! Happy learning !