5 Brain-Boosting Foods For Students
You are what you eat. You might have come across this phrase before, or you might be reading it for the first time ever. Nonetheless, nothing could stand truer than this. Eating healthy, nutrient-rich foods can work wonders for not just your body, but also your mind. While learning for certain exams, or to combat exam-related stress, it is extremely essential to understand the importance of healthy food for students.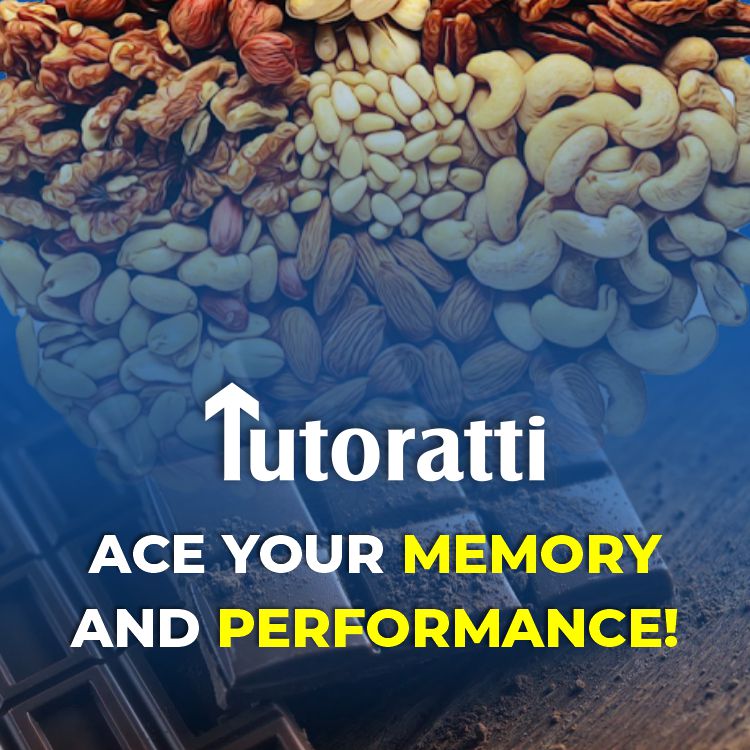 The constantly piling stress of an upcoming exam or assessment can always get to us. With increased stress levels, we tend to compromise on unleashing the full power of our brains, and this in turn affects our performance. This is where brain food for students works wonders. There are certain fruits, vegetables, nuts and grains that can enhance short-term as well as long-term brain function. So, prepare yourself to eat some amazing brain boosting items that are considered healthy food for students.
For more such amazing blogs, make sure you browse through the Tutoratti website. To be a part of our exceptional coaching classes, visit us at any of our branches at at Pune (Sinhagad Road, Kondhwa, Aundh, Camp and Kothrud), Pimpri Chinchwad, Raigad-Panvel and Navi Mumbai-Kharghar.
So, without further ado, let's dive right into a list of the top 5 brain foods for students that can help you ace your memory and performance!
Almonds and other nuts:
The magic of almonds is no secret to any Indian household. The best-ever healthy food for students that are chosen by parents across the country are almonds and other nuts or dry-fruits. Eating more nuts and seeds may be good for the brain, as these foods contain omega-3 fatty acids and antioxidants. Nuts and seeds are also rich sources of the antioxidant vitamin E, which protects cells from oxidative stress caused by free radicals.
This is why almonds, walnuts and hazelnuts are considered excellent brain foods for students.
Dark Chocolate:
Who doesn't like a daily dose of chocolate? A great news for all chocolate lovers out there is that dark chocolate, in particular, is considered a healthy food for students, owing to its nutritional benefits.
Dark chocolate contains cocoa, which is said to be extremely rich in flavonoids, a type of antioxidant. Antioxidants are especially important for brain health, as the brain is highly susceptible to oxidative stress, which contributes to age-related cognitive decline and brain diseases. Hence, consuming dark chocolate may improve brain plasticity, which is crucial for learning, and may also provide other brain-related benefits. These health benefits are what showcase the importance of healthy food for students.
Eggs:
We already know the immense protein-rich benefits of eggs, and how they help nourish our body. But did you know the fact that eggs are also considered one of the top brain foods for students? Well, enjoyed boiled, fried, scrambled or even in a curry, eggs are known to be a healthy food for students. Eggs are extremely rich in Vitamin B sources including Vitamin B6, Vitamin B 12 and Folic acid.
Research also suggests that these vitamins may prevent brain shrinkage and delay cognitive decline.
Coffee:
It might be a little surprising, now that we've added coffee to the list. But, when drunk in limited or stipulated amounts, coffee is actually a great brain food for students. Apart from its energy-boosting capabilities, caffeine may also increase the brain's capacity for processing information.
Research has found that caffeine causes an increase in brain entropy, which refers to complex and variable brain activity. When entropy is high, the brain can process more information.
Coffee is also a source of antioxidants, which may support brain health as a person gets older. Caffeine can, however, affect a person's sleep and doctors do not recommend caffeine consumption for everyone.
Broccoli and other cruciferous vegetables: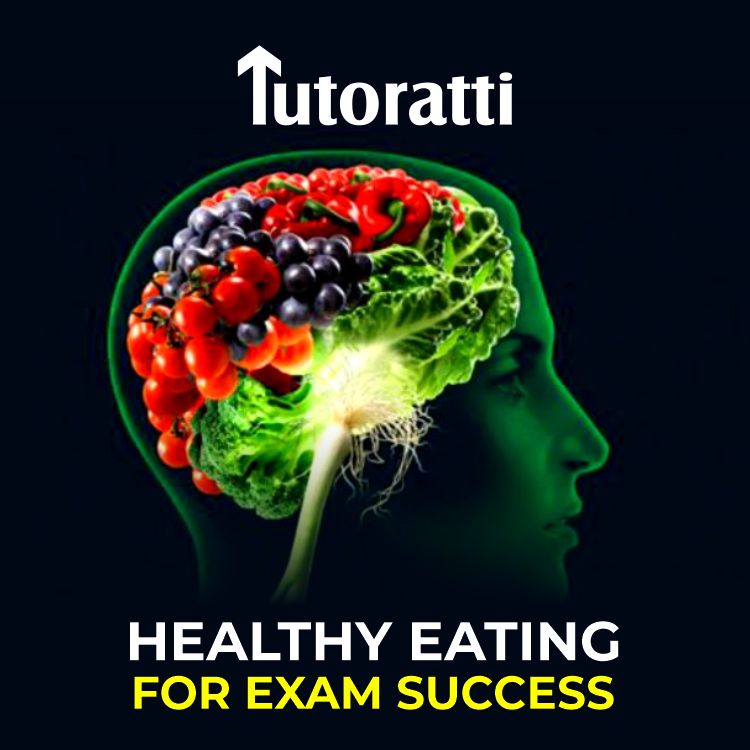 Apart from being great for weight-loss and known to be a proven anti-carcinogenic, Broccoli and other cruciferous vegetables have their own set of merits that make them healthy food for students. Broccoli is rich in compounds called glucosinolates. Which, when the body breaks down, produces isothiocyanates. Isothiocyanates may reduce oxidative stress and lower the risk of neurodegenerative diseases.
Broccoli also contains vitamin C and flavonoids, and these antioxidants can further boost a person's brain health.
Other cruciferous vegetables that contain glucosinolates and are also considered brain foods for students include: turnips, cauliflower and cabbage.
Apart from these 5 amazingly healthy foods for students, there are few other honorable mentions that can be incorporated into your daily diets. These include peanuts, strawberries, Soy products, green leafy vegetables, Avocados, whole grains like oatmeal and brown rice, fish and carrots.
So, now that you know the importance of healthy food for students, go ahead and include these stellar food items and ingredients into your daily diet and make the most of it!