Love Math? Here are a few great career options for you!
So, if you clicked on this blog, we're assuming you're the few gems on this Earth who actually love all that number-crunching and calculating. Well, there's nothing but good news for you, since Mathematics has numerous amazing career choices that are both interesting and rewarding! If you have been caught up in a whirlwind of career guidance troubles and you feel you can't decide with what to go with, here are a few great options for a career in Maths that will help you passionately work in a subject you truly like! This is primarily why one of the first steps in how to choose a career is finding the subject you love the most, and then viewing your options!
Once you decide upon a preferred stream or career choice, certain exams or your board scores can get you admitted into some of the best colleges. Apart from your usual self-studies, you might just need an extra push with a few subjects or topics that will be a part of these exams. To make sure that you take up the perfect prep for these exams, you need to pick out the best classes for competitive exams in Pune. Tutoratti is one such institution that can provide you the best coaching offline and online, for both- your boards as well as your chosen exams. If you are looking at planning ahead, you can pay us a visit to any one of our centers in Maharashtra at Pune (Sinhagad Road, Kondhwa, Aundh, Camp, and Kothrud), Pimpri Chinchwad, Raigad-Panvel, and Navi Mumbai-Kharghar.
So without further ado, let's jump into some amazing options that can help you have a stellar career in Maths!
Statistician
Statisticians are needed in a variety of fields—including business, engineering, and the sciences—and apply and develop new mathematical theories and techniques to solve problems. These professionals design surveys, experiments, and opinion polls to collect data, then interpret the data and report conclusions. Statisticians may work alongside chemists, material scientists, or chemical engineers to analyze the effectiveness of new drugs, for example. If you already have a liking for statistics, this career guidance pathway is the best for you!
Actuary
Actuaries analyze the financial costs of risk and uncertainty using math, statistics, and financial theory. They also help businesses and clients develop policies to minimize the cost of those risks. Actuaries are essential to the insurance industry and must be experts in advanced statistics and modeling software, mathematics, and business.
Being quite a high-paying job, you must be quick with numbers and know just how certain predicaments may be calculated.
Financial Analyst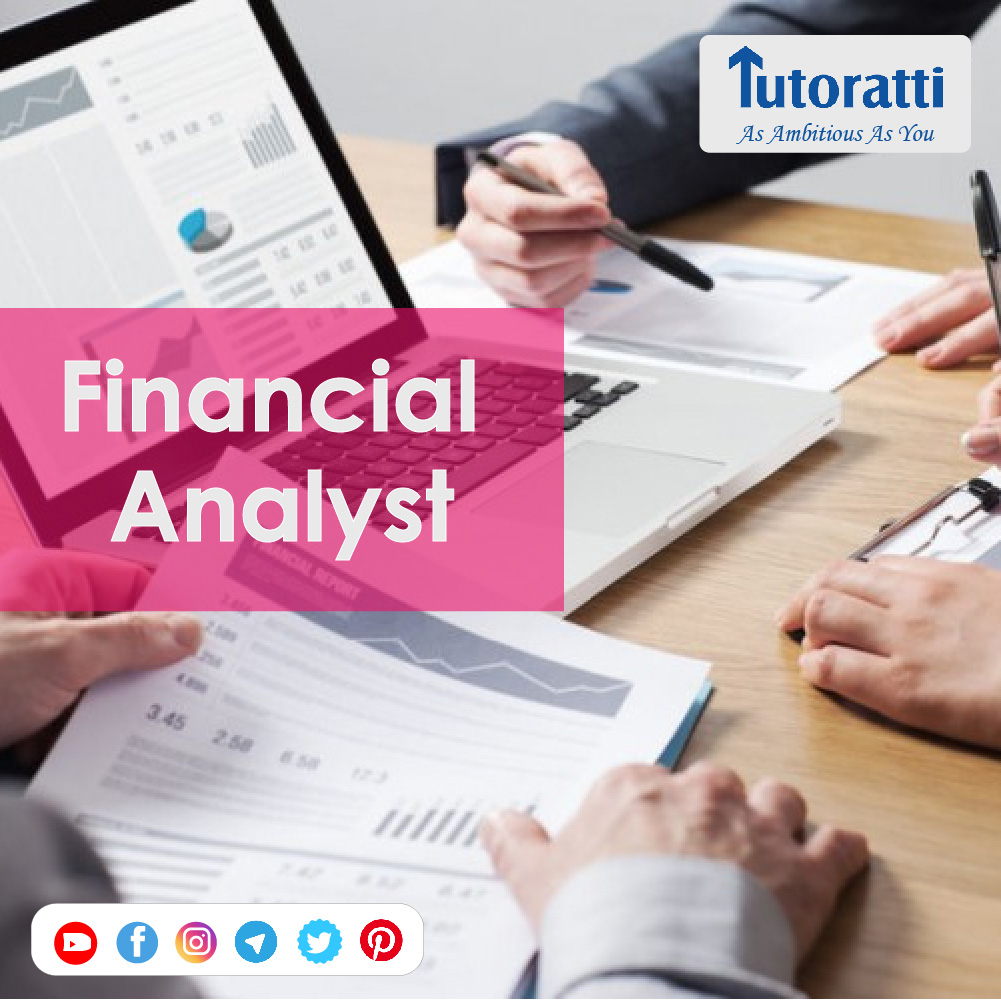 Also known as quantitative financial analysts, financial analysts help finance companies reduce their risks and boost profits. As a financial analyst, you'll create complex mathematical models that improve the operation of a bank or another type of financial institution. Financial analysis blends data analysis and creativity to become the engineering equivalent of the financial field. When deciding how to choose a career, if you're considering becoming a highly-paid financial analyst, you'll need a Master's degree in a relevant, allied field.
Economist
Along with math, if you find an interest in the economy, this career in Maths is for you! Economists study market data and use mathematical models and statistical analysis to understand and explain economic trends. Some work for think tanks, where they focus on research. Others monitor market conditions to help corporations maximize their profits. Many economists work for various levels of government, examining issues related to employment, taxes, and interest rates. Many of the entry-level positions in government agencies are available to those with a bachelor's degree in math, though you'll likely need more advanced training to work in the private sector.
Mathematician, Duh!
This is the most obvious of all math major jobs. A mathematician is someone who enjoys solving problems through numerical analysis. And people who do this kind of work are in demand: Employment in this field is expected to grow 26 percent between 2018 and 2028, according to the Occupational Outlook Handbook (OOH). You might find yourself researching new theories and concepts, developing mathematical models, or analyzing data to solve business problems. Most mathematician positions call for an advanced degree, but government jobs can be obtained with a bachelor's, and with a competitive exam.
Fraud Investigator
You need an analytical mind and excellent attention to detail to succeed as a fraud investigator. These professionals are concerned with cases of identity theft, credit card scams, and insurance fraud. Their job is to review and analyze data in order to figure out if someone has been deceitful for the purpose of reaping a financial reward. You can expect to undergo a background check as part of the application process; some states also require fraud examiners to be licensed.
For additional help and relevant career guidance, make sure you browse through our plethora of blogs on the Tutoratti website! All the best!