Crack Your MHT CET 2020 With These Amazing Last-Minute Tips
The MHT CET 2020 exam is one of the most important common entrance tests for candidates to avail admissions in the top undergraduate engineering colleges in Maharashtra. Around 350 institutes across the state of Maharashtra accept the MHT CET 2020 score, which makes it all the more important to crack it! The difficulty level of the MHT CET 2020 exam is almost equivalent to that of JEE Mains and it is truly important for candidates to know the best tips for MHT CET. After you understand the pattern and nature of the exam, it is imperative that you read this blog, in order to learn how to crack MHT CET!
To get you started on the golden rules on how to crack MHT CET, you must first begin your search for the perfect tutors who will not only help you out with your test prep but will also guide you on test series, content, and the best books for cracking MHT CET. Tutoratti is one such coaching institute that offers the best coaching classes for MHT CET in Pune and ensures that students are provided the best knowledge to ace their entrance exams. You can find one of our centers in Maharashtra at Pune (Sinhagad Road, Kondhwa, Aundh, Camp, and Kothrud), Pimpri Chinchwad, Raigad-Panvel, and Navi Mumbai-Kharghar.
Now that we know who can guide us, let's get right into the best tips for MHT CET that can help you ace the paper this year!
Revise and Revisit
Don't overdo the revision especially since your syllabus is extremely vast, but just brush through the notes that you have made throughout your preparation for faster and more relevant re-runs that help refresh your memory before the exam! As there are just a few days left for the exam, it is time to revise the important chapters which are constantly asked in the exam. Chapters like Organic Chemistry, Electromagnetics, Matrices, Algebra, etc. are considered important from the exam's perspectives. Therefore, it will be crucial if you go back once again and revise all those concepts.
Pay Attention To Your Weaknesses
We all have weaknesses. This may just be one chapter or even an entire subject, but don't worry, focus on this bit just a little more, before you give your exams. Now that you have been preparing for this exam for the last 6 months to a year, you should have an idea regarding the areas of your weak and strong points. As there are a few days left for the MHT CET 2020, it is time to give attention to your weak points and practice all the chapters which you are not comfortable with. Take frequent breaks in between the studies so that you feel fresh every time you get back to your study routine.
Solve Tests and Papers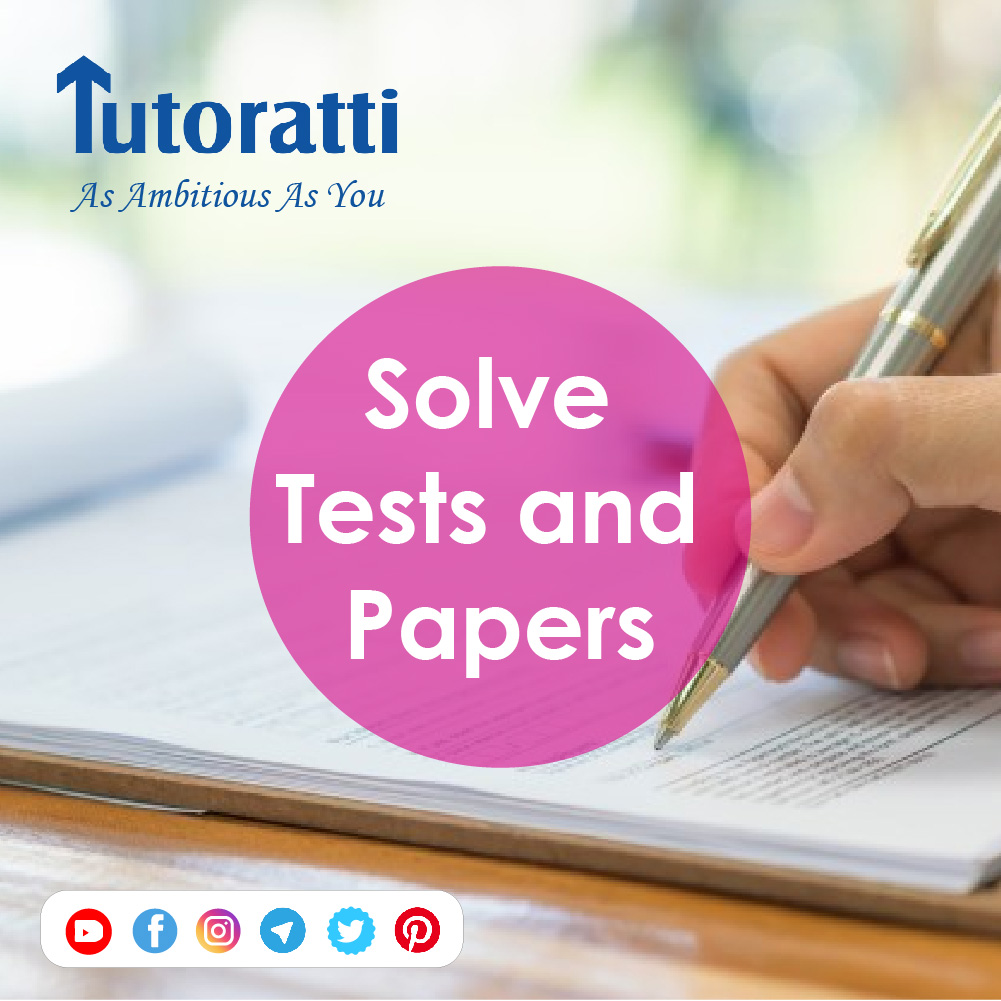 Solve as many papers as you possibly can, and try subject-wise tests for topics that you find difficult or strenuous. Mock Tests plays an important role in MHT CET Preparation. Solving a sufficient number of MHT CET practice questions with continually increasing difficulty level will help you prepare for the worst. By practicing these tests, you can analyze your performance, time management as well as weak points or subjects.
Practice Formulas and Equations
A quick fix to solving intricate problems in your paper is to remember the formulas and equations by heart. Memorize all the important data, reactions, formulas, theorems, equations, etc. quickly and efficiently. At the time of the revision, you should be more focused on the main exam and refreshing topics. Practice all the topics during the time of revision. The key point here is to make it completely sure that you remember all the things that you've prepared. If at all you feel that the formulas you have worked on might be forgotten while solving, write them down on the rough page as soon as you get the paper in the exam hall.
Contact Your Teachers
Last-minute doubts absolutely cannot be ignored, especially days before the exam. Don't try to brush these queries off thinning that they may not come in the exam or that you can skip them. Make sure you call or visit your teachers and clear all your doubts before the exam. Alternatively, you may also call your friends to sort out certain concepts and clear all your doubts so that there is no scope for error.
Now that you have the best tips on how to crack MHT CET, go ahead and get to work! If you're looking for the best coaching classes for MHT CET in Pune, start your journey towards success with Tutoratti! For more information about our online coaching, visit the Tutoratti website, or call us on +91-8484818247.